April was a crazy busy month. We had a wedding in Marfa (a friend recaps it here), a surprise 40th birthday and we spent A LOT of time unpacking in the new house (still a lot more to do).  Not a lot of cooking happened in the beginning since my kitchen was all in boxes, but it was the first room completely ready and I couldn't wait to cook with ROOM and fun wedding gifts that had been in storage since last year! So, here's what I was able to squeeze in during April.
 southwest sweet potato salad | This salad is versatile and amazing. Although I've never actually made it myself (thanks mom), I've eaten it several times this past month or two.  I've had it plain, with an egg & sriracha, with pulled pork, cilantro & sour cream, and every way was delish. Trust me.
garlic beef, broccoli & cauliflower over soba noodles | a quick and easy weeknight stir fry from the Little Kitchen (quickly becoming one of my new favorite blogs). Serve over cauliflower rice, brown rice, or soba noodles.
beef, portobello & veggie fajitas | it was our turn to host dinner club so I needed something that would feed the group and wouldn't keep me in the kitchen all night. The marinade for the fajitas is easy and uses things you probably already have on hand. We don't have a grill yet, so I cut the meat into small strips before marinating  and cooked it on a hot cast iron skillet and it turned out great.
homemade tortillas | of course, no fajita is complete without homemade tortillas. Have you tried making them yet? If not, you're really missing out.
fruit pizza | The recipe came from Sam's mom – it's so easy and such a fun dessert. I made it for his sister's 40th birthday party because it's her fave and I wanted the recipe (should I admit that motive?). The secret is in the sugar cookie. According to the fam, you MUST use this one: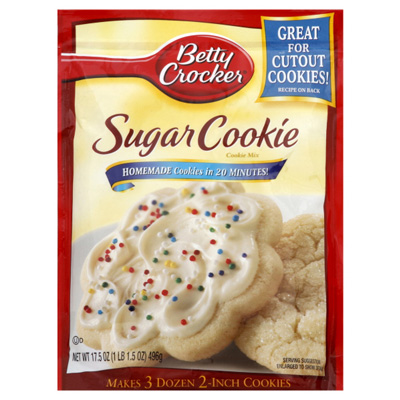 Ingredients
Betty Crocker sugar cookie mix
2 cups powdered sugar
1 block cream cheese, room temp
fresh fruit toppings: strawberries, blueberries, kiwi, pineapple, oranges, bananas, etc.
Instructions
Make the sugar cookie dough according to the package directions.
Press the dough into a round pizza or a 9x13 or a jelly roll pan.
Bake according to the directions (be sure not to over bake). Remove and let cool to room temperature.
Prepare your favorite fruit toppings, set aside.
In a mixer, whip together the cream cheese and 2 cups of powdered sugar until light & creamy.
Spread on the icing and top with fruit and serve.
http://shesthebross.com/2013/05/my-april-menu/
caprese salad & roasted garlic baked brie | I made some of her other favorite foods like caprese salad, which is simply: tomatoes, sliced mozzarella, basil and balsamic vinegar (or glaze).  Did you know that Sam's Club sells sliced mozzarella? Caprese for every meal!
And this baked brie? This baked brie is always a crowd pleaser. I make it for every family gathering and then some. Make it and you will not be disappointed.
spicy stuffed peppers | my peppers fell apart so I couldn't actually stuff them, I just placed them flat on the plate and topped with the delicious filling – no one noticed or cared that they weren't stuffed. I would recommend making double roasted peppers, 2 per person would be perfect.
So far May isn't looking like a great month for me to get back on the cooking train, but soon I hope, very soon!